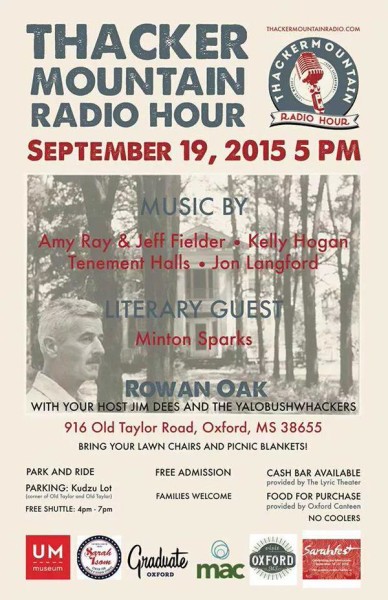 I'm very excited to be appearing Friday, September 18 at Jack White's Third Man Records in Nashville as a part of the Americana Music Association's annual Americana Fest. This is a cool bill and a one-of-a-kind venue. My set is at 10 PM but you should come and check out all the acts.
In other news, I'm thrilled to be backing up my dear friend Kelly Hogan Saturday, September 19 at William Faulkner's Rowan Oak estate in Oxford, MS. She's put a makeshift band together with myself, the Indigo Girls' Amy Ray, and Jon Langford of The Mekons and Waco Brothers. I'm very excited to meet these artists and play music with them.
Lastly, all of us in Motel Mirrors would like to thank you guys for your help with our Indie Go Go campaign to finance our upcoming album. The record couldn't have gotten made without you guys, and we are very grateful. Thanks again, and we can't wait for you to hear it in 2016. World boogie is coming.